Chamber Business Spotlight: Alphabet Avenue Therapy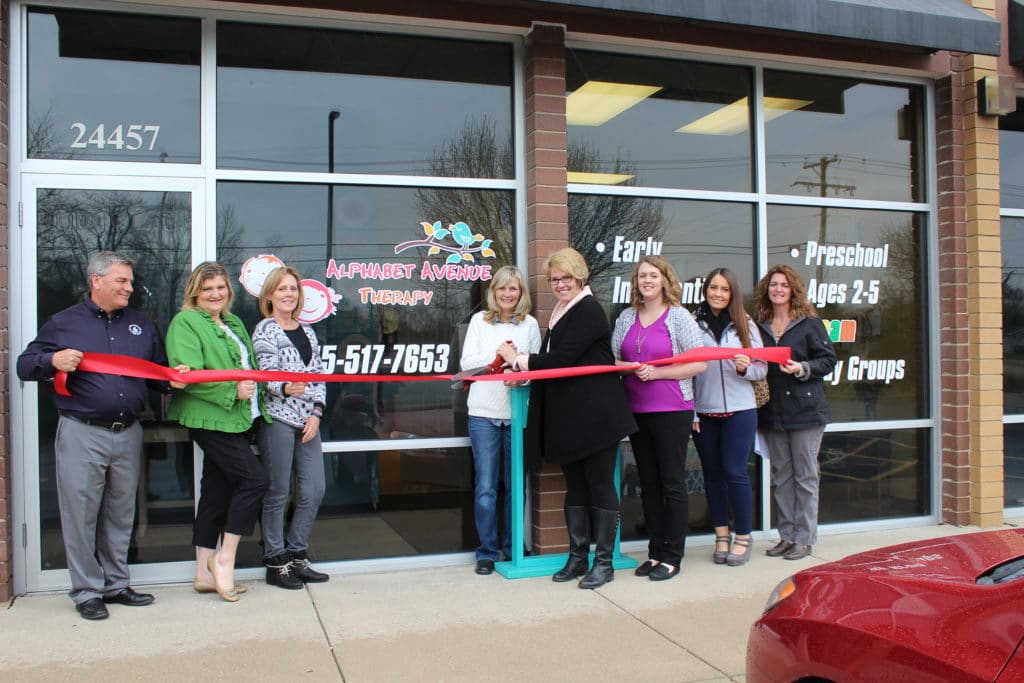 CHANNAHON – The Channahon Minooka Chamber's recent Business Spotlight highlights a playgroup and therapy clinic.
Alphabet Avenue Therapy, 24457 W. Eames Street in Channahon is owned by Kim Meinke and has three employees.
"We provide therapy services to infants, toddlers, and school-aged children in a child-centered and play-based setting," Meinke said in a news release. "We offer speech and developmental services, along with social playgroups."
The Grundy County Chamber of Commerce & Industry and Channahon Minooka Chamber held a ribbon cutting ceremony for its new member in April.
"Alphabet Avenue Therapy offers a variety of services for children of all abilities. They fill a unique niche that we are fortunate to have in our area," Chamber Executive Director Christina Van Yperen said in the release.
The therapy center looks forward to offering parent workshops in the future and adding occupational and physical therapy to its services, according to the news release. They provide educational and social groups for children of all ability levels with activities and themes changing monthly.
"These groups are not limited to children with disabilities. Anyone is welcome to join," Meinke added.
The groups include linguistic, logical mathematical, bodily-kinesthetic, musical, naturalist and more.
For more information on Alphabet Avenue Therapy visit alphabetavenuetherapy.com or call 815- 517-7653.
For more information on the Channahon Minooka and Grundy County Chamber visit grundychamber.com, call 815-942-0113, or download the free Grundy Chamber App.