Business Spotlight – J&A Transmission celebrates 30 years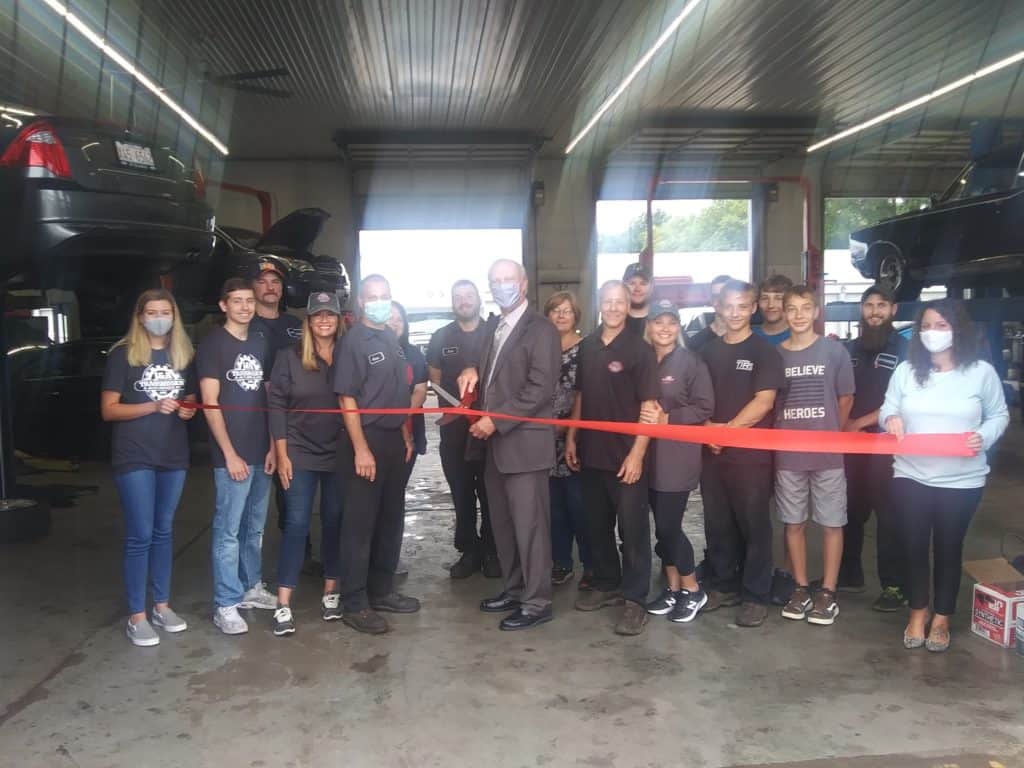 MORRIS – The Grundy County Chamber congratulates long-time Chamber member and successful local business, J&A Transmission on its 30th anniversary.
J&A Transmission is located at 3425 N. Route 47 in Morris and is owned by brothers John and Aaron McNabb, ASE certified technicians.
"We specialize in transmission work and provide complete care of your vehicle from preventative maintenance and auto repair to performance upgrades – we've –got you covered," John McNabb said in a news release.
The Grundy County Chamber held a ceremonial ribbon cutting with Morris Mayor Richard Kopczick and the shop's 11 employees September 1 to celebrate J&A's 30 years of business.
"There is a reason J&A is still going strong after 30 years," said Grundy Chamber President & CEO Christina Van Yperen. "It's not only a family-owned business, but they treat their customers as family as well. They care for your vehicle, your experience and you."
The auto shop continuously invests in the latest equipment to provide the best service possible and prides itself on giving superior customer service.
J&A Transmission is open Monday through Friday 8 a.m. to 5 p.m. Call for an appointment at 815-942-2192 or visit www.jandatransmission.com for more information.
"We take the time to listen to every customer and keep you informed throughout the process," Aaron McNabb said. "We can't thank our great community enough for all the support over the years."
For more information on the Chamber visit grundychamber.com.