Major School of Dance celebrates reopening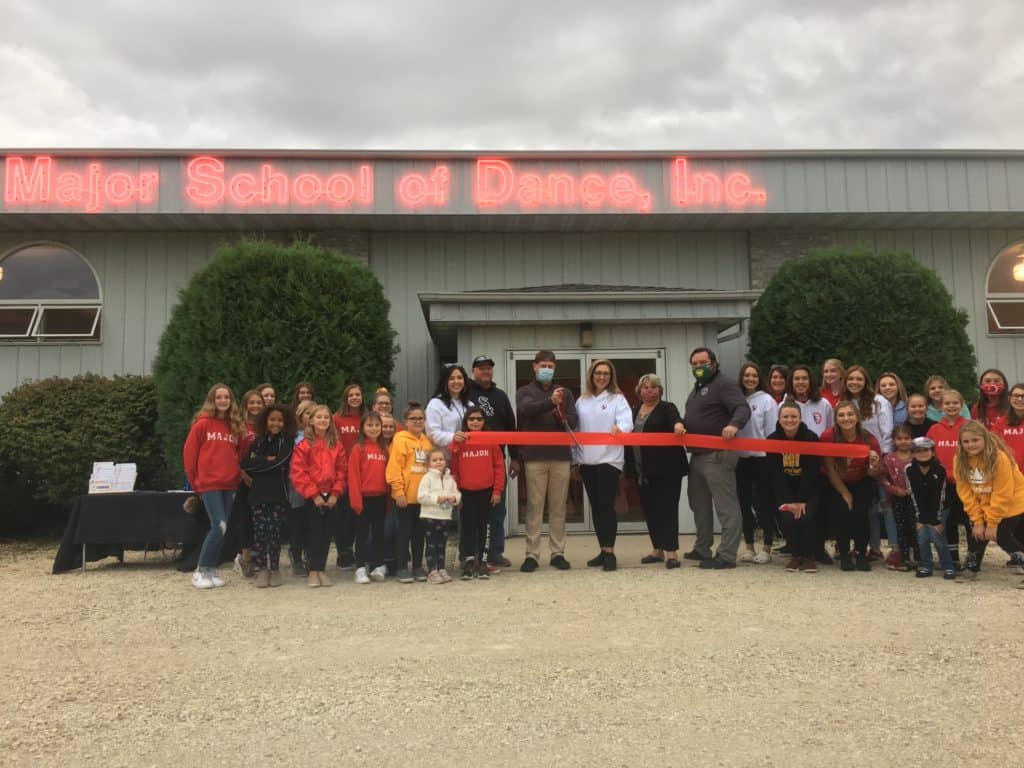 COAL CITY – Major School of Dance in Coal City is back and ready to spread the love of dance again after a brief closure to keep everyone safe through the pandemic.
The Grundy County Chamber of Commerce & Industry helped Major School of Dance, located at 545 E. 1st Street in Coal City, celebrate their reopening with a ribbon cutting ceremony Sept. 29 during their grand reopening celebration which included an open house, local vendors, and dancing of course!
Major School of Dance has been open for 36 years and was purchased last year by dance family Jeni and Derek Tjelle from Mary Jo and Perry Major.
"Although our first year of ownership was not as we envisioned, we are so proud that our staff quickly pivoted and had a full dance curriculum online within hours," Jeni Tjelle said.
"We are proud to carry on the tradition of classical dance education with a contemporary flare. While keeping up to date with today's trends, we believe everyone deserves a chance to dance and all our performances are age appropriate and family friendly," she continued.
The dance school offers classes that cater to dancers from 15 months to 80 years with performance and non-performance classes.
The school has seven employees and is open from Tuesday through Friday from 3 to 9 p.m.
"We are excited to welcome Major School of Dance to the Chamber. The staff as well as all of their dancers are friendly and ready to make you and your family a part of their Major family," Chamber President & CEO Christina Van Yperen said.
For more information on Major School of Dance call 815-634-3003 and follow them on Facebook. For more information on the Grundy County Chamber call 815-942-0113 or visit grundychamber.com.