Hero Savings Program Presented by Just4heroes and RealtyOne and Associates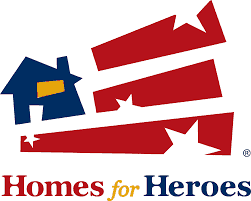 Jody Noffsinger, and the Just4Heroes team would like to present one of the nations largest hero savings programs to the Grundy County Chamber of Commerce.
The Just4Heroes team is proud to be able to bring the Homes for Heroes program to all of our local heroes. Their mission is to provide extraordinary savings to our everyday heroes that provide extraordinary services to all of us each and everyday including firefighters, law enforcement, military (active, reserves and veterans), healthcare workers and teachers.
We would be thrilled to have you join us at the official ribbon cutting for the Grundy County area on Thursday, November 2, 2017 at the Morris Chamber of Commerce office at 909 Liberty Street.
The Just4Heroes team is committed to providing a savings program to all of our local heroes whether buying, selling or renting a home. Jody and the Just4Heroes team have also partnered with others that are involved in your home-related purchase, such as mortgage lenders, home inspectors, moving companies and many more, offering you an even greater savings opportunity.
As your real estate specialists, Jody Noffsinger and the Just4Heroes team gives 25% of their commission back to YOU for an average savings of $1,500! No tricks, no fine print, just actual cash back at or after closing. It's their way of saying "Thank you all of the hard work and sacrifices our heroes give daily." They are committed and dedicated to bringing this savings opportunity to all of the surrounding Chicagoland communities and they are hoping that by doing so, it will make a small difference in the lives of those that give tirelessly for all of us everyday.
For more information on the  Homes for Heroes program, contact Jody Noffsinger at 815-351-0202 or [email protected]