Children's Advocacy Center of Grundy County opens in new location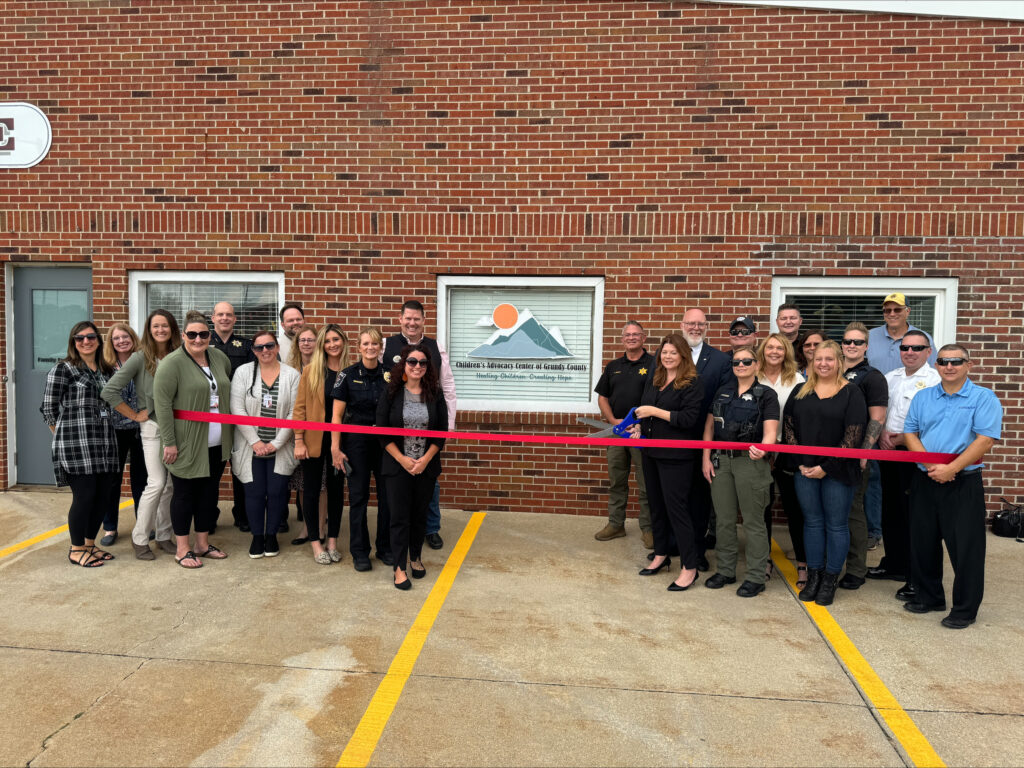 MORRIS – The Children's Advocacy Center of Grundy County now has a home of its own.
On Sept. 28 the Grundy County Chamber of Commerce & Industry had a ribbon cutting ceremony with Morris Mayor Chris Brown, State's Attorney Russ Baker, CAC Executive Director Timberlie Jahn and other area officials at its new location at 530 Bedford Road in Morris. The center has been operating out of its new space inside the We Care of Grundy County Building since August.
"It is now a state statute that every child in Illinois has access to an accredited CAC," Jahn said. "With the help of many community members' time and financial contributions, the CAC has been able to obtain our own location, outside of a police department, and are well on our way to working towards accreditation. We are grateful for the support."
The Children's Advocacy Center is an entity of the Grundy County State's Attorney Office. The center works with all Grundy County law enforcement agencies, Department of Children and Family Services, and the State's Attorney's Office to provide forensic interviews, child advocacy, linkage to mental health, and prevention services for children ages 3-17. Any child who is suspected to be a victim of physical or sexual abuse or has witnessed a violent crime has access to the services the CAC provides. The center was previously held in the Morris Police Department.
The interviews are provided at the center in a child-friendly, trauma-informed environment to reduce stress, anxiety, and eliminate further trauma, Jahn said. The CAC facilitates a multidisciplinary team that works together with the goal of minimizing additional trauma to a child who has been a victim of abuse.
"You can tell upon walking into the new center the thought and consideration put into planning and developing this space," Chamber President & CEO Christina Van Yperen said. "Our community is fortunate to have the CAC and its team to help during a time when a child may be at their most vulnerable."
The Children's Advocacy Center of Grundy County is open from 8 a.m. to 4 p.m. Monday through Friday and on-call for area police agencies and DCFS. For more information on the CAC call 815-941-3285 or visit grundycountyil.gov.
For more information on the Grundy Chamber visit grundychamber.com or call 815-942-0113.