Chamber Business Spotlight: Fryers Breakfast Bar & Grill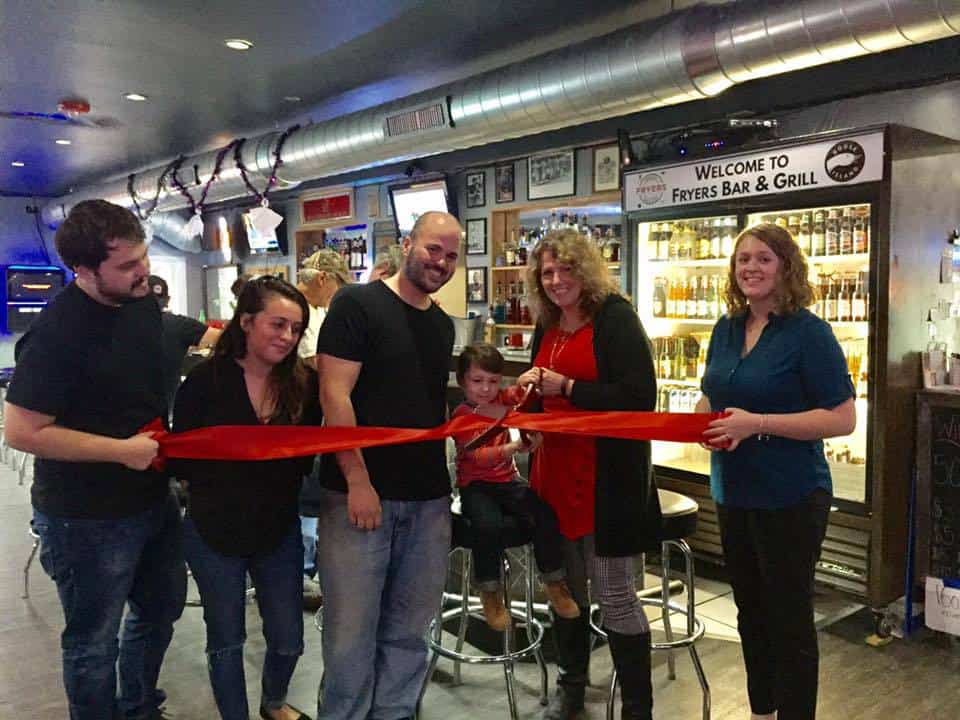 Are you interested in having your business spotlighted on the Chamber's website and in the local news media? Contact the Chamber at 815-942-0113 or at info@grundychamber.com for more information.
Fryers Breakfast Bar & Grill
25365 South Fryer Street Channahon, IL 60410
(815) 467-4446
Name of owner(s)/manager(s): Mike and Eric Gocman
Hours of Operation: Sunday-Thursday 7 a.m. – 12 a.m., Friday and Saturday 7 a.m. – 1 a.m.
Number of Employees: 4
Length of time in business: 7 months
Describe your business: Family restaurant with breakfast, lunch and dinner with a full bar.
What do you specialize in? Breakfast, sandwiches, burgers, wings, full dinner, family setting, full service bar, and a patio area
What would you like to tell our readers about your business? The building has been at the heart of Channahon for over 100 years. We are a business started by two brothers with a combined 20 years in the restaurant business. We are a great family restaurant with a full bar, good environment and good food.
What are your plans for the future? We plan on making long-lasting ties to the community. We want to be there for any kind of support needed.
What other information is important to tell our readers? We deliver breakfast, lunch, and dinner from 8 a.m. – 10 p.m. We host parties, meetings, luncheons, holiday gatherings and private events in our dining area that seats 50. We also have an outside patio with live TV. We also have a wide selection of drinks and a great assortment of food with daily food and drink specials.