Chamber Business Spotlight: Advanced Urology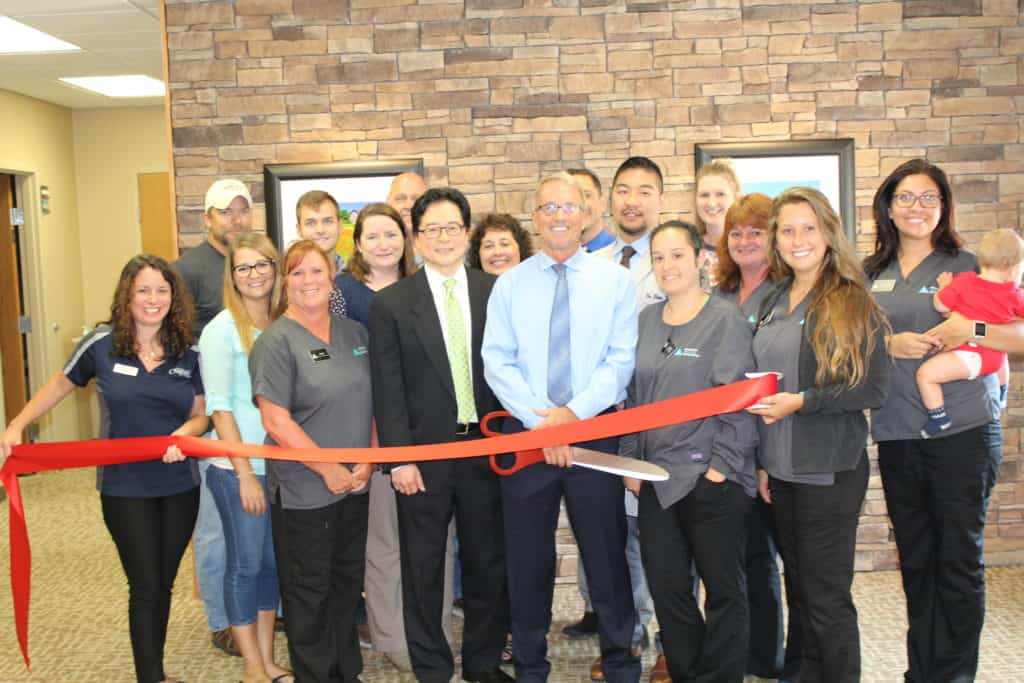 MORRIS – The Grundy County Chamber of Commerce & Industry recently held a ribbon cutting celebrating the new expansion of Advanced Urology Associates' Morris office.
Advanced Urology's Morris office is located at 1401 Lakewood Dr. Unit 3, and was recently expanded and remodeled. With locations in Morris, New Lenox, and Joliet, more than 100 people are a part of their team.
Advanced Urology Associates began more than 40 years ago and specializes in prostate cancer, adult urology and pediatric urology. They offer specialized treatment for common urological problems like urinary tract infections and urological incontinence as well as urological surgery procedures such as vasectomies or microscopic surgery. The office also treats bladder, kidney, prostate and testicular cancers in patients.
"The newly remodeled office is beautiful and welcoming for patients," Chamber Executive Director Christina Van Yperen said. "We are grateful for Advanced Urology's investment and commitment to our community."
Dr. Gregory Lewis described the original Morris office he opened as just "a cubby hole." Today, the Morris office alone is over 4,000 square feet.
"Advanced Urology Associates provides top urological medical care to the Morris, Illinois area," CFO Ryan Weber said. "We offer advanced urological treatment options and services for our valued patients."
"With all our advancements, personalized and comprehensive care we offer at the highest levels for our patients, our goal for them remains the same – to get them back to who they were. We have world-class urologists and nurses that are also a part of the community, so what we do is not just professional, it's personal," he continued.
With changes in healthcare, people are now able to call urologists directly for treatment without having to see their primary care physician first. To reach Advanced Urology, call 815-900-7078. The Morris office is open Monday and Tuesday from 8 a.m. – 5 p.m., Wednesday, Thursday and Friday 8 a.m. – 4 p.m.
For more information on the Grundy County Chamber visit grundychamber.com, call 815-942-0113, or download the free Grundy Chamber App.